Welcome
Our training focuses on an in depth understanding of anatomy and the healing process. We will assess how that anatomy works together and will develop treatment plans aimed at building strength, improving mobility, maximizing function and reducing pain.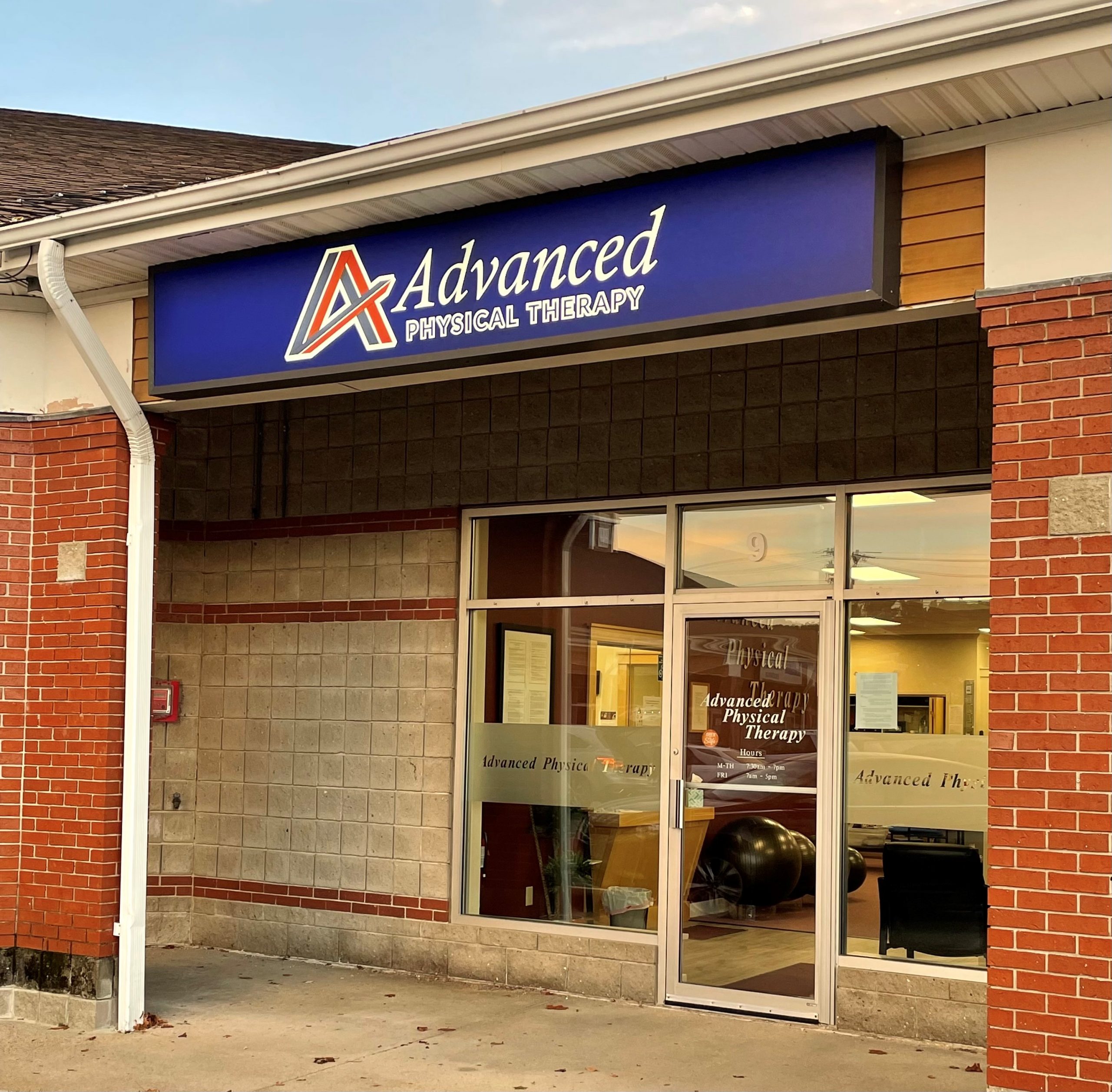 Our Services
Schedule a Discovery Visit
Want to talk to a physical therapist or schedule a quick 10-15 discovery visit to see if we can help you? Fill out the information below and our staff will contact you within 24 hours.
Our Services
We treat musculoskeletal injuries and offer only proven, evidence based, cost effective treatments.
Chronic Tendonopathy Program
Tendonopathy is a broad term encompassing painful conditions occurring in and around tendons in response to overuse. Recent basic science research suggests little or no inflammation is present in these conditions. Thus traditional treatment modalities aimed at controlling inflammation such as corticosteroid injections, NSAIDS medications, and rest may not be the most effective options. We at Advance Physical Therapy recognize this science and will develop a comprehensive approach combining evidence based manual therapies  and corrective exercise to address these problems.
Worker's Compensation
We are a highly sought after practice for Worker's Compensation injuries. Our ability to offer initial appointments with 24/48 hours at times that are convenient to the working population has elevated our practice to a primary referral choice for injured workers.
Post Operative Orthopaedic Rehabilitation
Recovering from any orthopedic, foot and ankle, or upper extremity surgery can be overwhelming. Our primary focus at Advanced Physical Therapy is restoring your ability to return to doing the things you enjoy most. We have extensive experience and have formed lasting relationships with most surgeons in the area. We take great pride in guiding you through the post-operative process and will be there by your side the whole way.
Corrective Exercise
In any manual therapy treatment, supplementation with exercises that address musculoskeletal strength and postural muscle imbalances throughout the entire kinetic chain is vital to maintaining the positive changes that occur with each treatment session. Our therapists will provide custom exercise plans that address each individual patient needs.
Dry Needling
Dry needling involves inserting fine monofilament needles into muscles, tendons, ligaments, and scar tissue. This technique has delivered proven results for many chronic and subacute conditions including lateral epicondylitis, knee osteoarthritis, plantar fasciitis, achilles tendonosis, neck pain, and low back pain.
Instrument Assistive Soft Tissue Mobilization
IASTM is a soft tissue technique performed with ergonomically designed instruments that detect and treat fascial restrictions and encourage healing in areas exhibiting soft tissue adhesions, chronic inflammation, or degeneration.
Vestibular Rehabilitation
All of our therapists are Cert VRS and treat a variety of vestibular issues including vertigo, BPPV, balance issues and post concussion syndrome.